Automate The Work Out Of Everything
A single platform to integrate anything and automate everything.
Recipe for business innovation
Workato is the fabric with which you can weave a very intelligent nervous system for your modern enterprise. Recipes are automated workflows that connect apps to complete tasks composed by you based on a combination of apps, triggers and actions.
Choose apps, set a trigger and add multiple actions to automate
Apps
Cloud-based or on-premise applications that record or trigger various business events e.g. Salesforce(CRM), Marketo (Marketing), Workday (HR), SAP (ERP), ServiceNow (Operations), Zendesk (Customer Support)
Triggers
Business events that will kick off the recipe to complete actions automatically. Example: New opportunity is created in Salesforce, contract is signed in Docusign, ticket is updated in JIRA.
Actions
Set of events that you want to accomplish based on the triggering event. Example: Create an invoice, notify on email and Slack, create a ticket in Zendesk.
Setup connections for the recipe to access data in the apps
Connections: Noun. Plural.
Connections are containers for your account details for all different apps you plan to use in recipes.

Workato connects you with 300+ enterprise apps, and new apps are added frequently. Simply connect to the apps (e.g. Salesforce, Netsuite, Marketo etc.) your business uses and build innovations!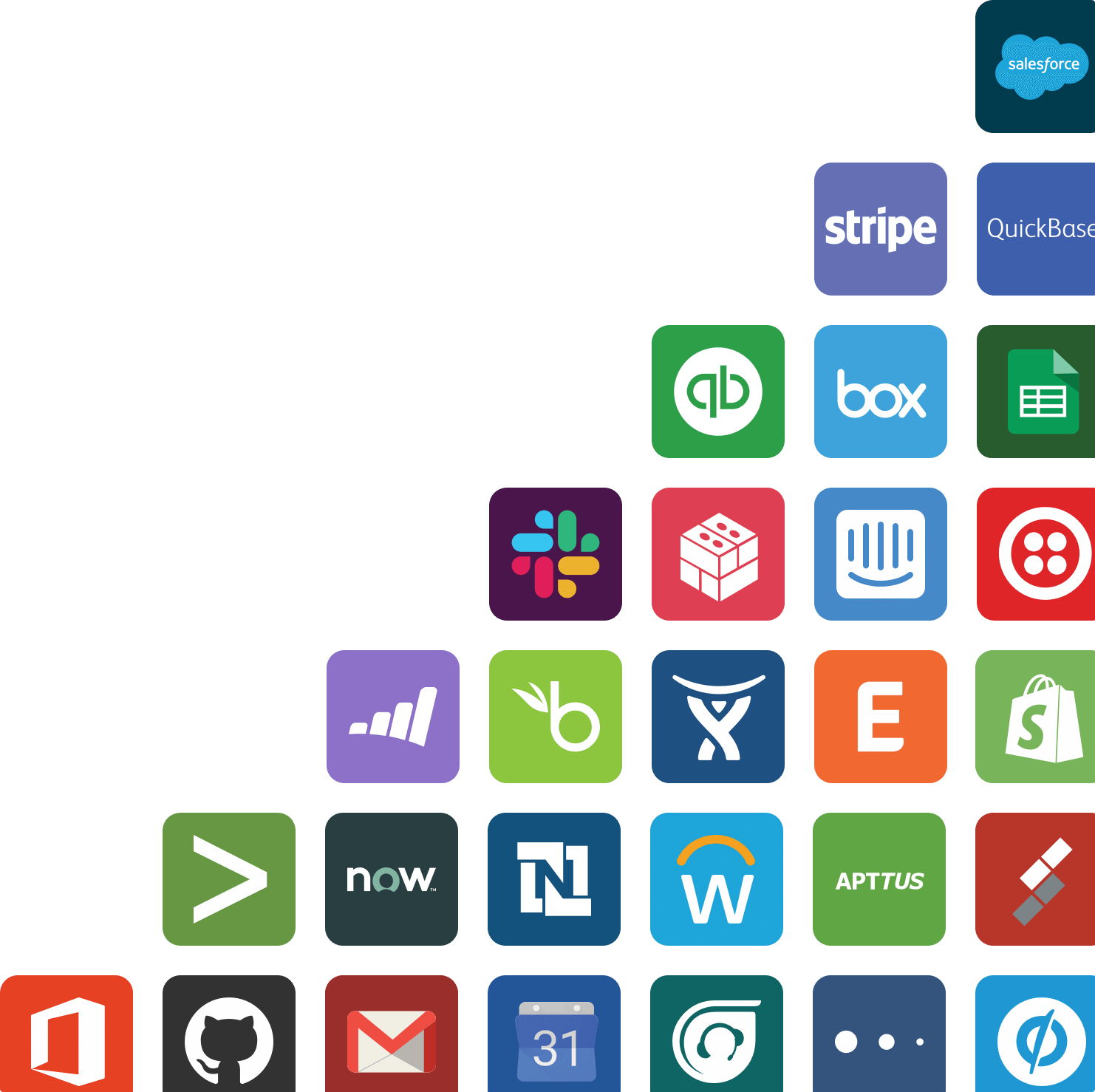 Start your recipes to automate complex workflows
RUN: Verb.
Running a recipe is easy with click of a start recipe button!

Lossless Pause and Resume
Pause the tasks at run-time, apply changes and resume the tasks without losing data/events.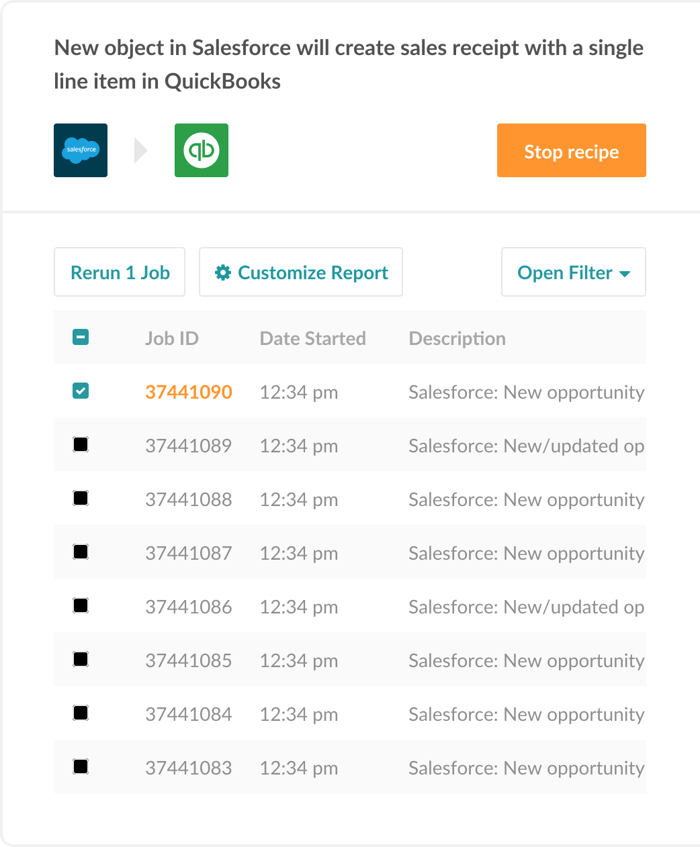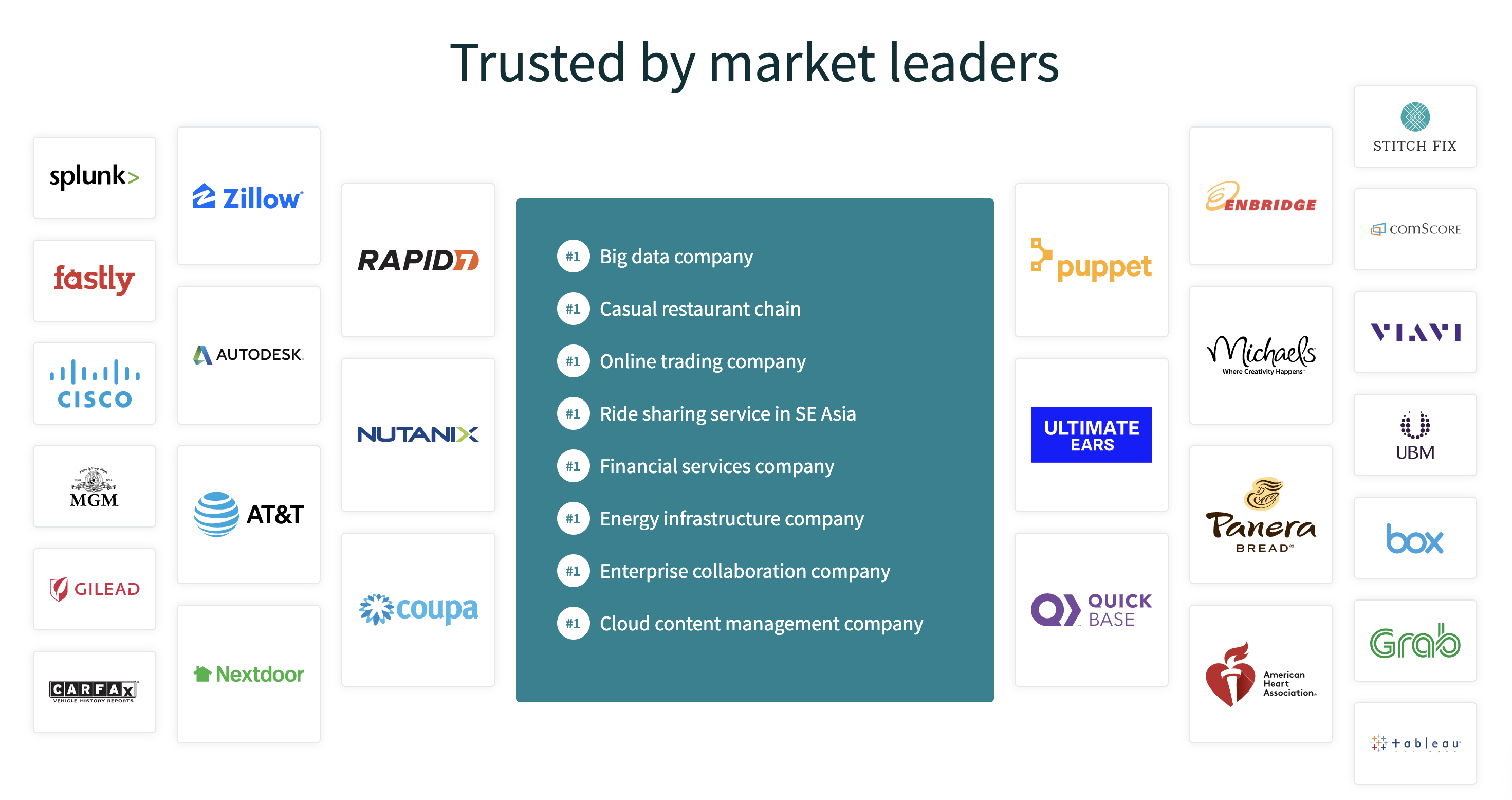 Contact Us
Get a free consultation help from an integration expert and start building today.