Innovate & Disrupt in a Disruptive World. The Google Way. | English Session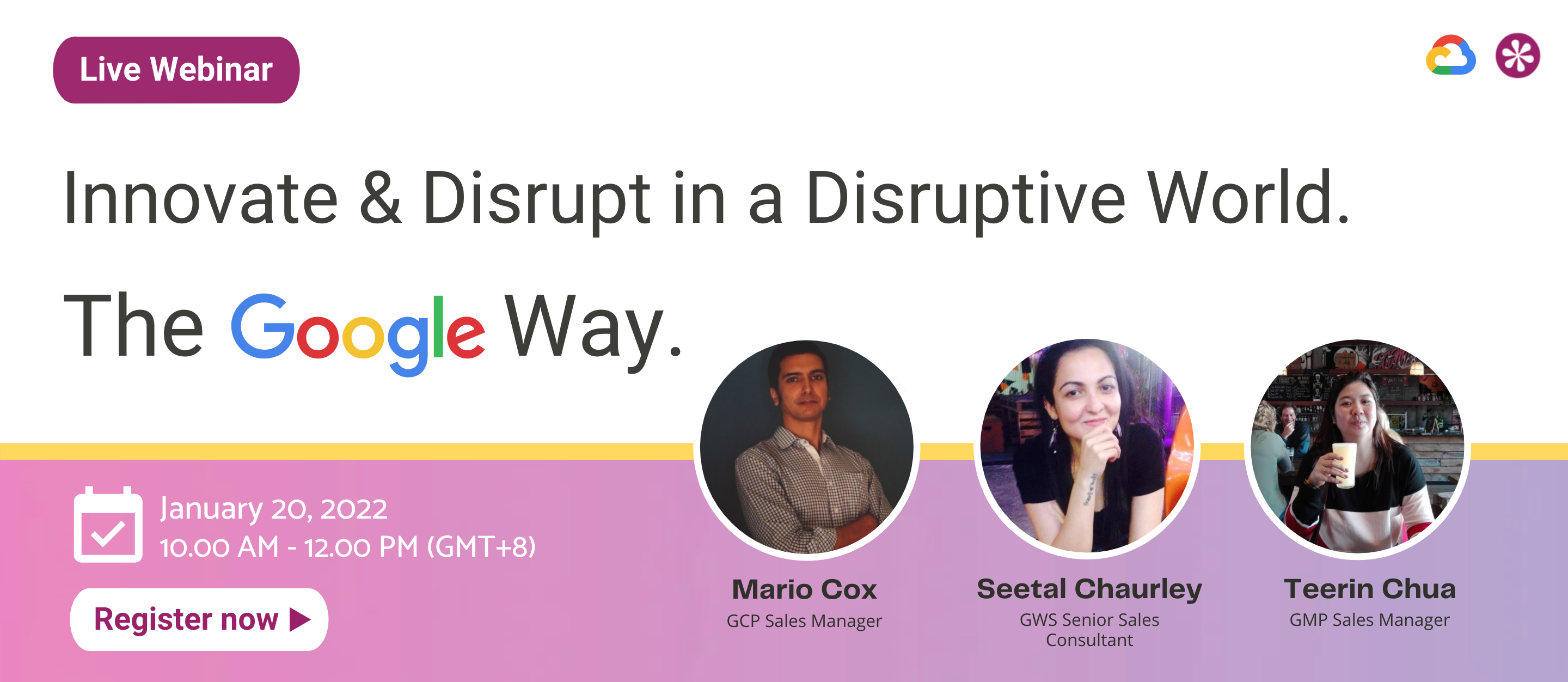 The Pandemic has heightened the importance of your organization's agenda for transformation. Organizations that innovate, question the norm, and move fast will come out stronger and more prepared to deal with the dynamic requirements of today's climate. Conversely, those organizations that move slowly to adapt and continue to embrace the traditional approaches to their business will fall away at a quicker rate.

Google has long seen the world in this way, embracing change and disrupting industries with internet technology. This is further accelerated with the democratization of artificial intelligence across data and tools.
This webinar will give a snapshot of the key values that Google holds as paramount to ensuring they continue to transform and innovate. We will translate these values into the key technologies that Google uses across all of its businesses to ensure their teams and continuously push the boundaries of what's possible.
Contact Us
Interested in
our service

? Talk with our consultants to get started