Unlocking your enterprise data with

Google Cloud Search
Every day, people around the globe rely on the power of Google Search to access the world's information. In fact, we see more than one trillion searches each year. As we continue to invest in new cloud-based technologies like machine learning to power our web search engine, we want to help businesses harness the same technology to search for internal information.
Google Cloud Search allows employees of a company to search and retrieve information, such as internal documents, database fields, and CRM data, from the company's internal data repositories.
With Cloud Search, we're bringing the best of Google Search to your business. Whether integrated with G Suite or third-party applications, Cloud Search helps your employees quickly, easily, and securely find information across the business
Topics to be discuss:
Bring the power of Google to enterprise with Cloud Search
Understand your enterprise search users
Third party integration with Cloud Search
Analyzing and managing enterprise search
Save your seat today!
Agenda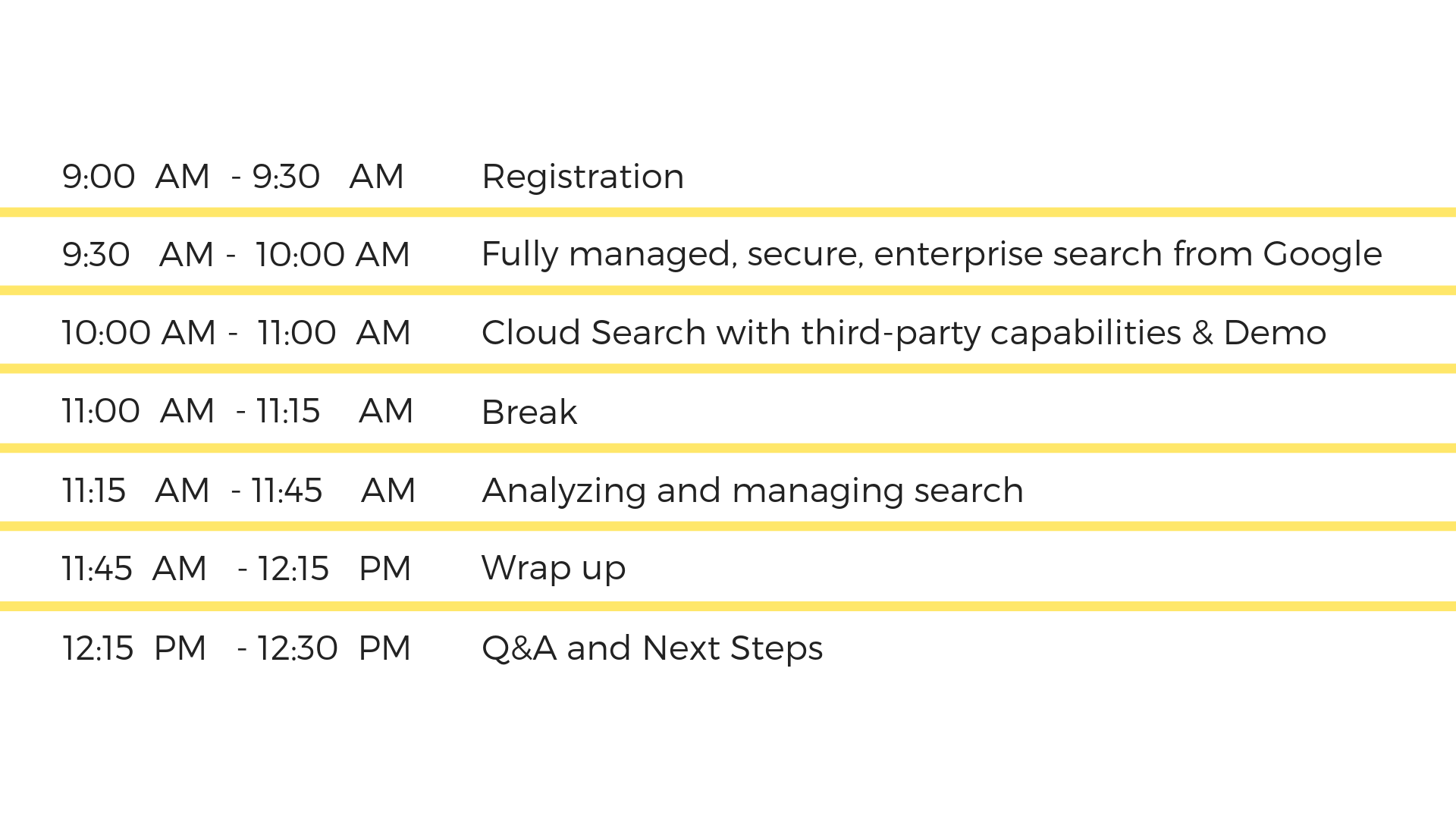 Event details
Date: Tuesday, July 23rd 2019

Time: 9.00 AM - 12.30 PM (Registration commences at 9:00 AM)


Venue: Google Singapore
70 Pasir Panjang Rd, #03-71, Singapore 117371
Meet in Lobby 3rd floor guest reception
Language:
Content will be delivered in English
Save your seat today to learn how to Make Enterprise Search More Effective with Google Cloud Search.