Ananda Development Plc and GoPomelo develop a property intelligence platform on Google Cloud Platform and Google Maps.
INDUSTRY :

Property Development
Google Cloud Services : App Engine, Google Maps API, Cloud SQL, Cloud DataStudio

COMPANY SIZE : ~1000
LOCATION: Thailand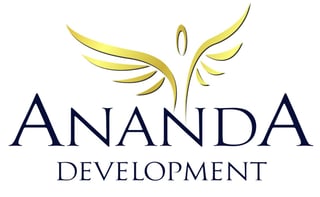 Background
Ananda has continued to develop its brands and its unique Urban Living Solutions, resulting in it becoming the leading developer of residential projects in close proximity to mass transit stations in Bangkok.
Ananda achieved this success through its branded products such as "IDEO", first launched in 2007 and "IDEO MOBI" first launched in the first quarter of 2012. It's stylish, modern and high quality, yet affordable products have led to Ananda becoming one of the best known property development brands in Bangkok.
Business Challenges
A key part of the planning and strategy team's responsibility at Ananda is to understand which areas and land plots in the city are the most viable for investing and developing on.
The process entails a combination of data analysis and a complex approval workflow that involves land owners, research teams, and Ananda management. Traditionally this process is executed in a manual and adhoc manner, often with paper maps, spreadsheet analysis and manual reporting.
Solution
GoPomelo built a robust solution on Google Cloud Platform and Google Maps with for Ananda team to
Research Land Potential with interactive map and custom workflows

Condo and Housing location research with maps customisation

Market Intelligence comparison for competition development

Custom Reporting on user defined, Maps integrated, data points.

Real-time interactive Maps interface for property acquisition with a custom workflow tool for acquisition process
Benefits
By using the intelligence platform, Ananda have drastically cut down the time to source, analyse and make key decisions on investing in land. Data and reports can instantly be shared with senior management. Decisions are quicker allowing Ananda to be quicker to market than their competitors.