Visit our Executive Briefing Center at Campus 101 and learn how GoPomelo can help transform your business. Experience our solutions in production and understand the business value, costs savings and how cloud solutions fit your business goals and strategy.

Transform your business by improving collaboration, communication and drive engagement and automation.
Digitise and rapidly innovate at GoPomelo with GoPomelo App Development
Go serverless and focus on innovation
Use data to drive machine learning applications & operations
Customized Experience
The executive briefing is a shared experience between our customers, partners, GoPomelo executives, and our Certified engineering teams. This collaborative approach allows for productive conversations that address your company's unique objectives while promoting goal alignment, technical expertise, and accelerated business success. See the difference it can make for your business – inspiring innovative strategies, leading you to new solutions, and solving real-world challenges. During an executive briefing, we provide:

Customized agendas, targeting your specific challenges and goals
Personalized presentations from senior leaders, technology specialists, and subject matter experts
In-depth discussions around GoPomelo's vision, strategies, solutions and future innovations as they relate to your business
Live solutions demonstrations
To book your executive meeting please fill in the form on the right. Please note that C-level or higher is required.
Work with APAC's premier cloud consultants

Certified
Consultants

Work directly with
experienced cloud
engineers.

Trusted by over 1.000
Customers
Experience in global
projects across large
enterprises.

APAC WIDE
Coverage
Support offices in
Thailand, Malaysia,
Singapore & Vietnam.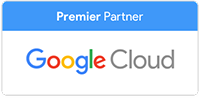 Cloud Premier
Partner
Team up with us and
experts at Google &
FB on your projects.