The
Power

of Location Intelligence in Digital Commerce. With mobile usage skyrocketing since the past decade, digital technology is the biggest game changer in retail industry leading to the evolution of omni-channel retail. This transformation creates a huge opportunity for merchants to reach their target customers and ensure an enhanced customer experience.

Merchants are now collecting huge amounts of data including geospatial data.. 80% of all business data contains a location component. Businesses are now tapping into geospatial data to gain powerful insights, also called Location Intelligence.

Our speaker Nicola Dalmazzo, Google Maps Lead ASEAN will throw light on how to leverage the power of Google Maps Platform to ensure increased conversions, improved productivity and gain actionable insights.

Save your seat today and understand the power of location intelligence to improve customer experience and grow your business.


Agenda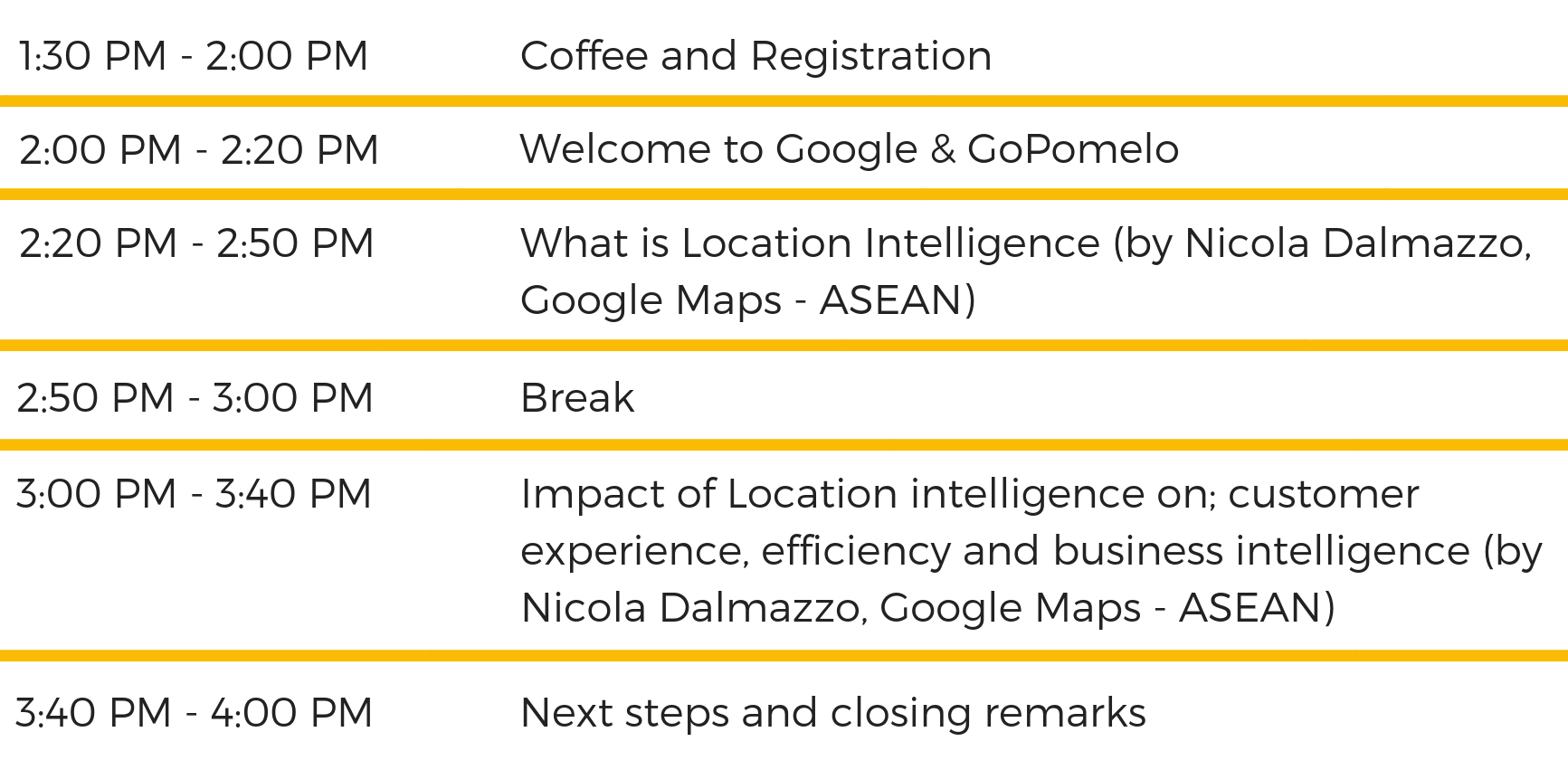 Event details
Date: Monday October 8th, 2018

Time: 2.00 PM - 4.00 PM (Registration commences at 1:30 PM)

Venue: Google Office Thailand
Save your seat today and learn how Google Maps can help you make better decisions.*
*please note that only accepted and confirmed registrations can enter.