Tap in to Big Data, AI, the power of IoT and other emerging technologies with the Google Cloud Platform.
Together with our Cloud Architects we will show you how Google Cloud Platform became a leader for big data analytics and engineering. With the growth of internet, cloud, and social media, we've also seen the exponential growth of data across the world. The average volume of data created per day is about 2.3 trillion gigabytes, with all this data the need for a single platform which can help Ingest, Transform, Store, Analyze and Visualize these data sets is higher than ever.

Making important data-driven business decisions is driving companies in the current environment. Learn how you can move your current Oracle, Microsoft SQL or Spark & Hadoop database to Google Cloud Platform and start optimizing your data.

The Google Cloud Platform offers high bandwidth, enormous amounts of memory, and scalable processing power to help Big Data applications with improved real-time processing and analysis of streaming data. The cloud is a clear choice for applications running large workloads and storing enormous volumes of data.
Agenda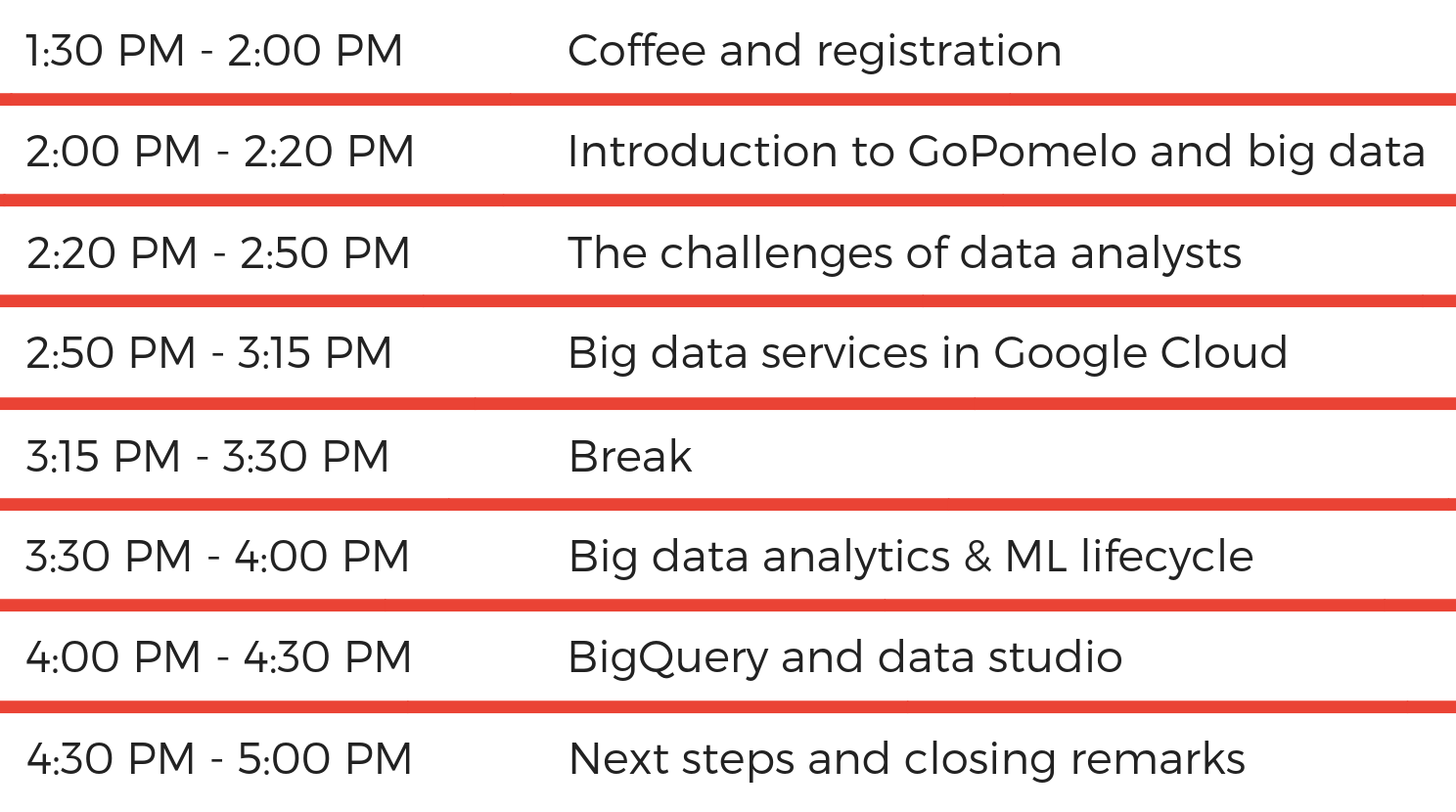 Event details
Date: Thursday October 4th, 2018

Time: 2.00 PM - 5.00 PM (Registration commences at 1:30 PM)

Venue: WSPACE, Centrepoint North, Mid Valley, Kuala Lumpur
Save your seat today to learn how to make data work at your company!