Kasikorn Bank
INDUSTRY : Banking
SOLUTION: KBank‌ ‌Branch‌ ‌Locator‌ ‌
COMPANY SIZE : 10,001+
LOCATION: Thailand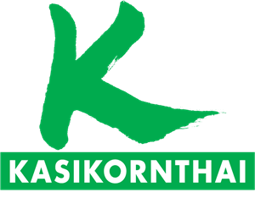 Background
Kasikorn Bank was established in 1945 with only 21 employees. With 75 years of experience, Kasikorn Bank has been offering one of the best banking services to their customers in Thailand and overseas too. Today Kasikorn has more than 600 branches all over Thailand, with its head office in Bangkok, Thailand.
Business Challenges
With over 600 branches, Kasikorn Bank's customers were having problems finding bank's branches. The challenges faced were how to make sure that every customer found the nearest Kasikorn Bank branches. Even when the customers did find the branch, there was no information on different branches shown publicly. There was also no quick overview of the services offered at each branch. So the challenge faced was that customers did not know what services were available at what branch.
Solution
GoPomelo enchance Kasikorn Branch Locator Website and Mobile Application with the solution below:
Frontend and backend service for website and mobile application.
Google Maps Platform APIs: Google Maps JavaScript API, Geocoding API, Distance API, and Geocoding API
Web applicationsupport a responsive design
User can filter location by multiple service types.
Benefits
After solving the challenges, Kasikorn Bank now has seen improvements in their customer's satisfaction. This satisfaction came from the fact that customers are now able to find locations online without having to call the call center. This helped reduce the amount of calls regarding the location information. As a result, Kasikorn Bank's call center now has more time for consulting calls. Moreover, less people now go to the wrong branch location for the services they do not offer in that branch. These benefits offer Kasikorn Bank a better view of where the next location should be opened.