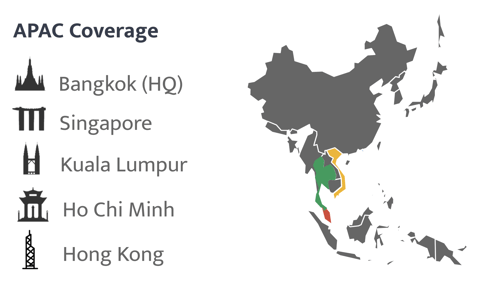 GoPomelo was established in 2008 with an early focus on cloud-based applications and projects. Cloud is in our DNA. We are power users of all of the solutions that we provide to our clients. Currently, we operate in Thailand, Malaysia, Singapore, Hong Kong, and Vietnam, working hand in hand with Google, Workplace from Facebook, Salesforce, Twilio, and soon to be more. Our dedicated team consistently manages projects that span across borders and the globe.

Here at GoPomelo we firmly believe that intelligent cloud-based solutions drive business success.

People. Process. Technology.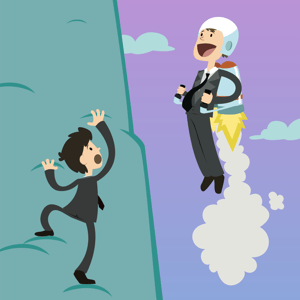 The GoPomelo team consists of technical consultants, engineers, project managers, and developers. Collectively we hold more certifications than any other company in Asia. We take our solution knowledge seriously and so do our staff.
GoPomelo's cloud consultants & engineers will carry out deep technical and business analysis of existing processes, people, and technology to:
Identify project goals, cloud solutions, technical & security requirements, KPIs and growth strategy
Establish business value & ROI and technical & security benefits
Provide a comprehensive cloud deployment strategy
Provide post-deployment services including:
Ongoing technical support and integration
Change management and new features adoption
Innovation labs to help drive change
Work with APAC's premier cloud consultants
At GoPomelo our mission is to drive transformation of your business with the intuitive cloud technology to tackle the complex challenges in the digital world. As Google Premier Partners and partners of Workplace from Facebook and others, we are committed to creating value through innovation and transformation of your processes and operations.

Today already trusted by over 1,000 organizations in our 5 different countries, our passionate and cloud-focused team have experience working with companies ranging from 5 to 40,000+ staff members.

GoPomelo provides customers with:
Cloud Advisory and Business Transformation Services

Cloud Assessement
Business value and Transformation

Project Management
Change Management

Change Impact Analysis
Communications
Training
Leadership Consulting
Technical Integrations and Consulting

Migration
Communications
Security Implementation

Post-Deployment Support
Cloud Implementation
Customer Success services for Google Cloud, Workplace from Facebook
Chatbot Development with Natural Language Processing in Dialogflow
Google Cloud Ecosystem Products Jumpcloud, Virtru, Cloud Migrator, Appogee, Spanning, Cloud Solutions, Cloudlock, Appspace, Laqorr
Security solutions; Cloudflare, Aware, and Netskope
Geospatial products from Google Maps, HERE, and CARTO
Workflow Automation products from Workato and The Bot Platform
On going support for multi-country deployments (Thailand, Singapore, Malaysia, Hong Kong, and Vietnam)
Peace of mind:

we've launched over 1,000 successful enterprise deployments across South East Asia