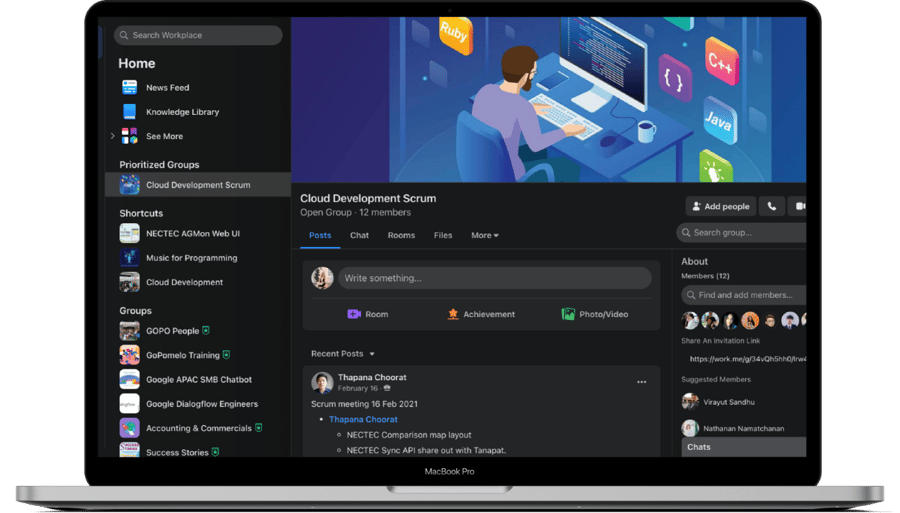 Bring your company together
Workplace is a communication tool that connects everyone in your company, even if they're working remotely. Use familiar features like Groups, Chat, Rooms, and Live video broadcasting to get people talking and working together.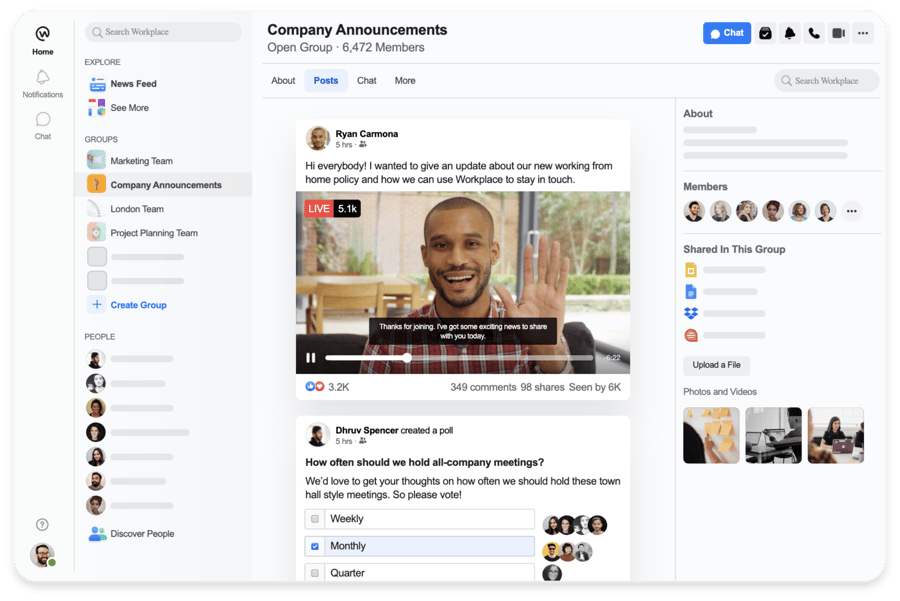 Report
51% of frontline managers don't feel valued by their company
We've discovered three reasons frontline managers aren't fulfilling their potential. Download the Deskless Not Voiceless 2020 report and discover how to connect the dots across your company.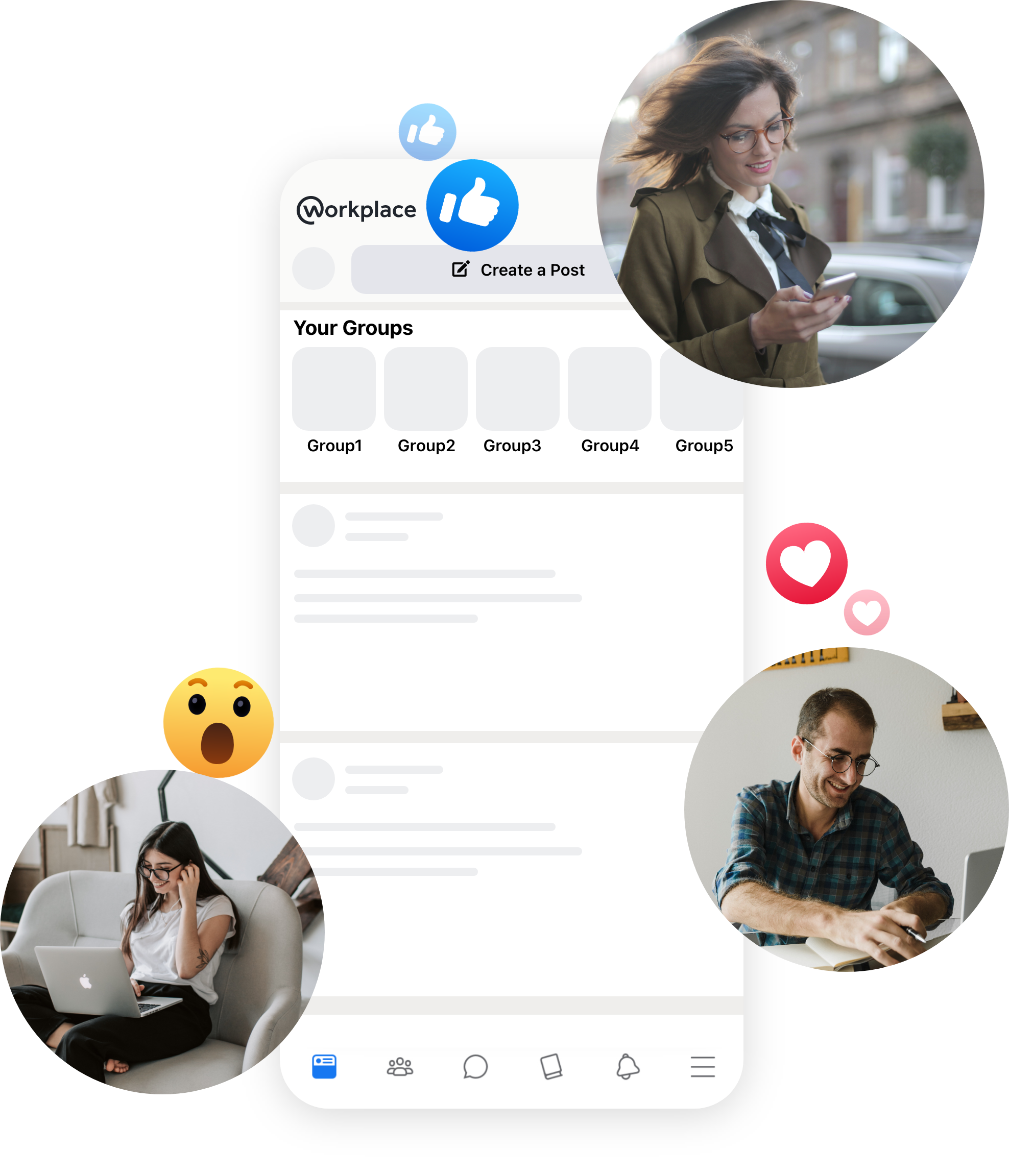 Explore
Only people can lead you into the future. Investing in Employee Experience (EX) is how you help them.
Discover how to put EX at the heart of your business strategy by visiting our new content hub.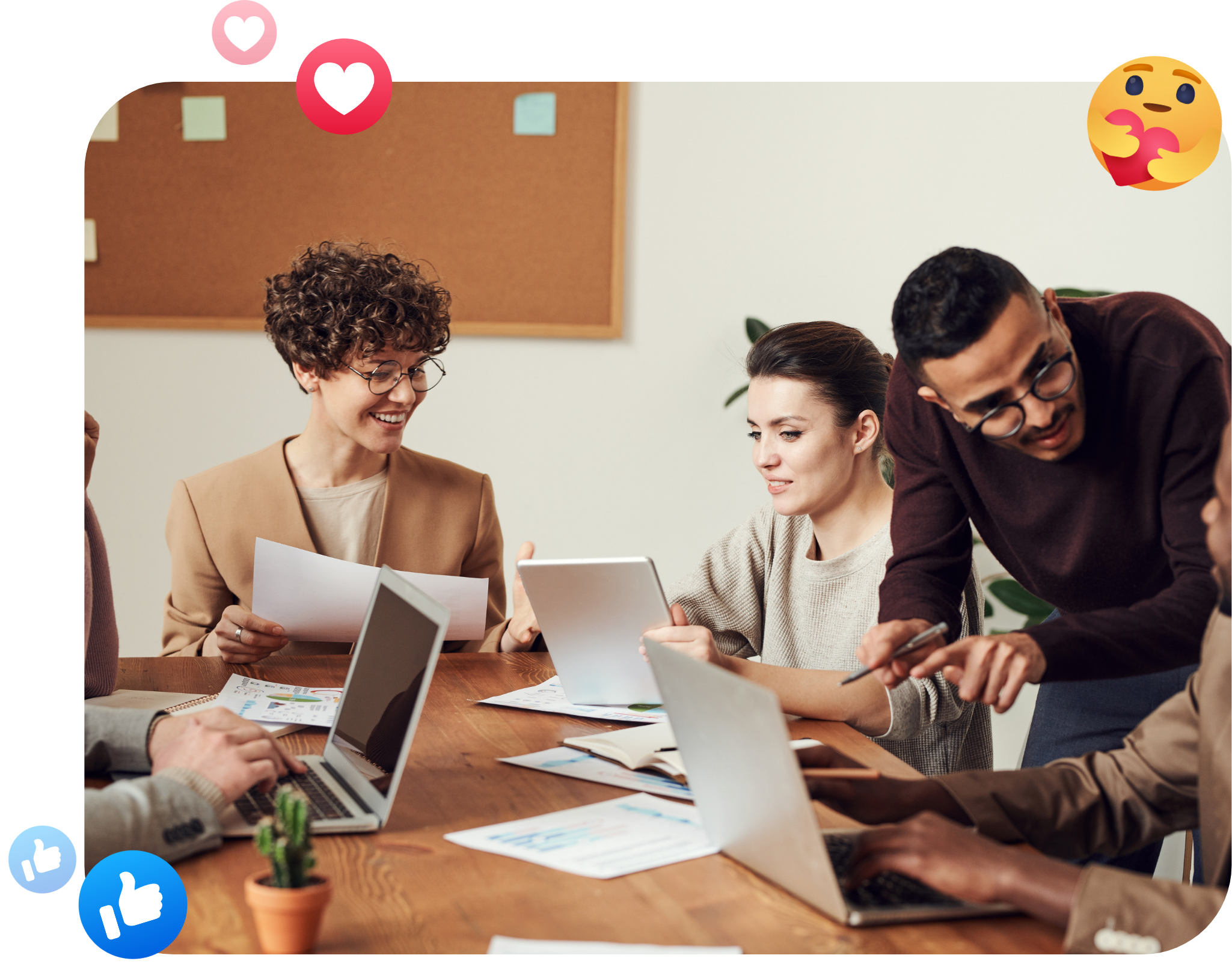 Join over 7 millions paying subscribers on Workplace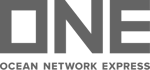 Talk to everyone
Workplace makes it easy to speak to everybody in your company, from head office to the shop floor.
Talk to the right people at the right time with Groups
Capture their attention with Live video
Measure the impact with Insights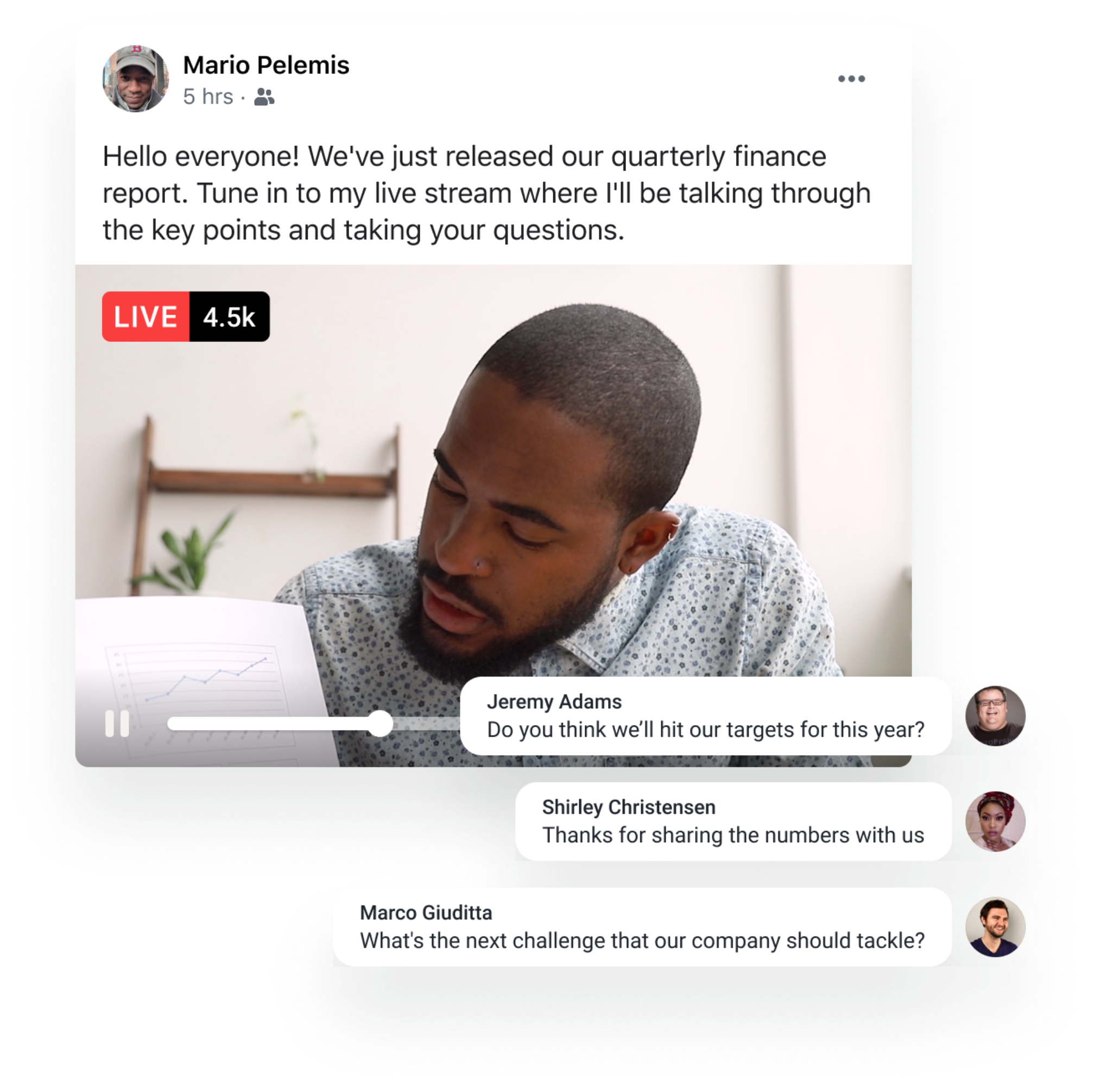 Engage with everyone
Your people have great ideas. Workplace gives everyone a voice so you can start making the most of them.
Hear instant feedback through Comments and Reactions
Open the conversation to everyone with Auto-Translate
Get input on decisions with Polls and Surveys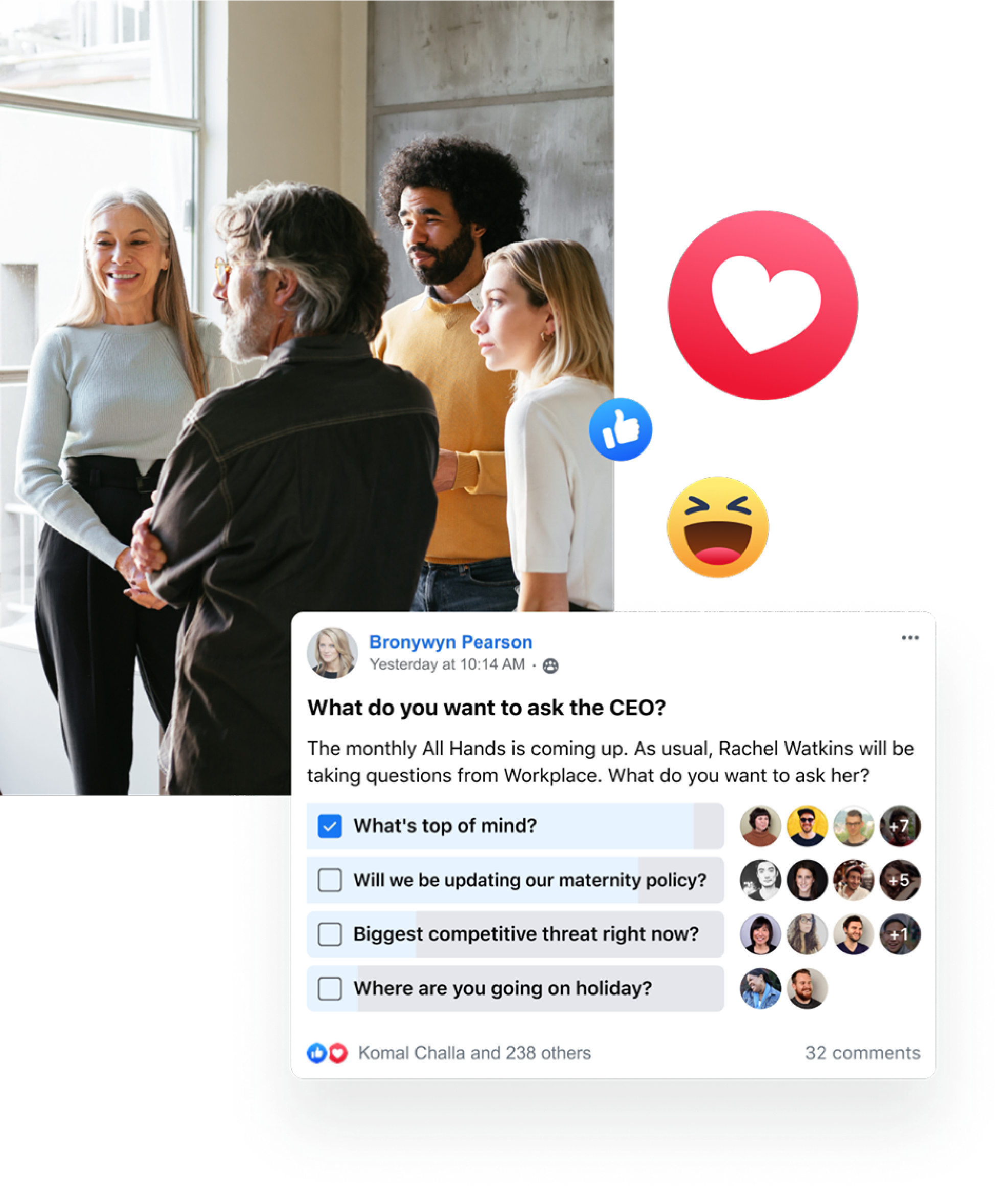 Access for everyone
Workplace is simple, secure and connects everybody, whether they're behind a desk or in front of customers.
Manage employee access through G Suite and Azure
Get emailless workers on board with Access Codes
Put safety first with Single Sign-On and Access Controls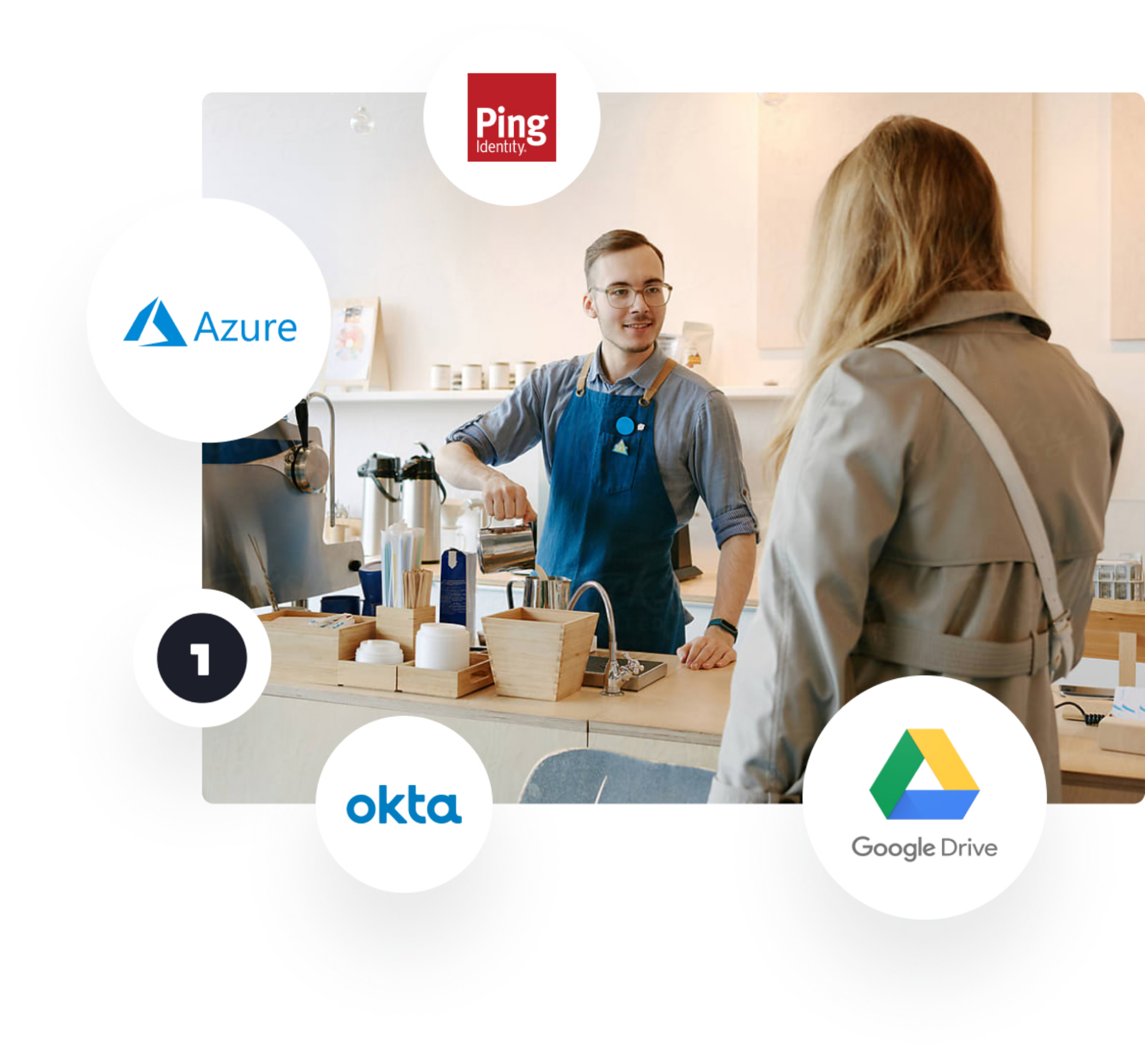 Contact Us
If you are interested in Workplace from Meta, talk with our consultant to get started.