SUPPLY CHAIN & LOGISTICS SOLUTIONS
Make your supply chain resilient, sustainable, and transformative while improving customer experience with digital supply chain solutions.
Key Solutions Details
Visualize Assets in Real-time and Optimize


Solve for the following Challenges
Effectively managing field workers to optimize their performance
Finding the optimum routes and delivery sequences
Understanding how related location data affects operations or customer services.
Solution Overview
Customer
Enhanced customer services.
Ability to track order fulfillment in real time.
Logistic Operations
Visualize complete workforce, vehicles, and vessels in real-time.
Assign or automate the usage of people and assets based on location.
Use location-based data to overlay with your own data to make informed decisions.
Our Success

Real-time Collaboration Tools

Solve for the following Challenges
Fragmented workforce with Hybrid work environments
Difficulties in engaging with frontline workers at bank branches
Encouraging two communication at all levels of the organization and all times
Creating open culture and flow of information sharing
Security and compliance pressures for internal and external communications by the central banks
Solution Overview
Your teams

Collaborate across teams anywhere, anytime.
Real-time collaboration across documents, spreadsheets, presentations
Pure accessible cloud solutions across mobile and desktop.
Tap into no-code workflow builders to automate processes
Automate tasks and processes across all platforms
Your administration
Security and compliance at its core with ability to manage policies and monitor
Open extensible platform to integrate with your existing workflows and platforms
Remove burden on managing infrastructure, patches, upgrades with no downtime.
Our Success
Modern Application Development with API Management
Solve for the following Challenges
Complex process management and need to go paperless
Time to market and speed of development of applications
Customers demand digital experiences and real time speeds and experiences
Solution Overview
Agile enterprise development team to provide advance rapid release development
Apigee API solution to manage and link siloed applications and data
Automation with AI and enhanced processing capabilities.
Location based data to enhance customer experience and provide fraud detection
Our Success
Omni-Channel Communications
Solve for the following Challenges
Back office processing is costly and labor intensive.
Customers require innovative interactions and services along with real time updates
Workers and customers are often distributed across devices and platforms making it hard to coordinate communications
Solution Overview
Contact Center AI to provide a brand-differentiating support experience via chat or voice
Twilio Platform to provide omni-channel communications for customer interactions, security checks
Enterprise Chatbots with natural language processing to automate processes and offer enhanced customer service.
Our Success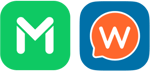 Real-time Data Insights and AI Tools
Solve for the following Challenges
Scale and infrastructure performance issues when querying large datasets
Security and operational complexity creates large business problems to solve
Customers require innovative products and services
Solution Overview
Certified Data Engineers to provide data platform development and consulting services
Scalable data warehousing with BigQuery with machine learning tools built in
Democratized data analytics with built in data governance with Looker.
Automate processes with Document AI and other machine learning tools
Our Success