"This kind of migration [17 e-commerce sites in 22 days] is definitely achievable, when the right platform, the right partners and the right people come together."
Ryan Kerry, Global Head of Engineering and Technology, LUSH
Spikes in traffic are great for business — if your infrastructure and operations can keep up. When every millisecond of uptime counts, global retailers are turning to Google Cloud Platform (GCP) for our flexible storage, reliable network, and powerful computing. Scale instantly to meet the demand of both pre-planned sale days and unexpected surges in traffic. During slower sales cycles, GCP can easily scale down, and you only pay for the time you use.
Google's solutions are easily adaptable for multi-cloud or hybrid environments and we have services to help you migrate quickly and securely.
Join our Google Certified Architects and Engineers to learn more about how we can help your e-commerce grow faster, safer and smoother with Google Cloud :
Integrate and manage large volumes of historical and real-time data using a secure, agile warehouse

Seamlessly scale your e-commerce as you grow

Protect your websites from DDoS and other attacks

Create immersive location based experiences
Agenda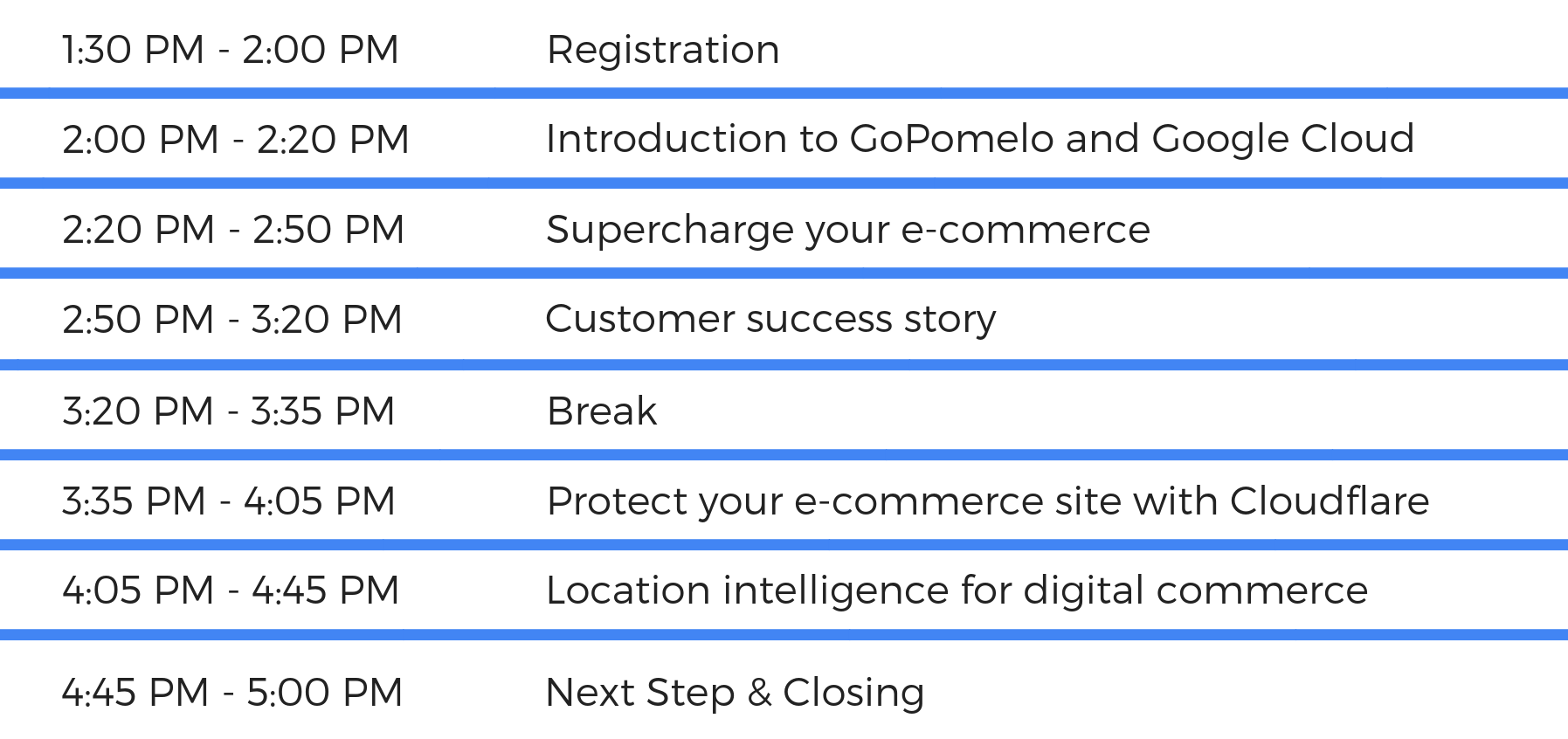 Event details
Date: Thursday, February 28th 2019

Time: 2.00 PM - 5.00 PM (Registration commences at 1:30 PM)

Venue: Google Thailand

Language: Content will be delivered in Thai
Save your seat today to learn how to supercharge your e-commerce with Google Cloud!