Appspace is great for digital signs, enterprise video, mobile, and more. Drive awareness and reach everyone - whether they're at work or on the go.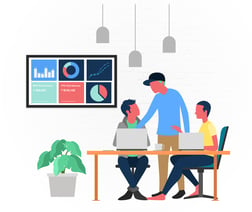 Pervasive reach with an easy-to-use app
Discover a cross-platform app for digital signs, enterprise video, mobile and more.

Communicate in the workplace with digital signs
Keep your team informed and engaged by sharing the latest news and announcements, dashboards, reports, and social activities on digital signs.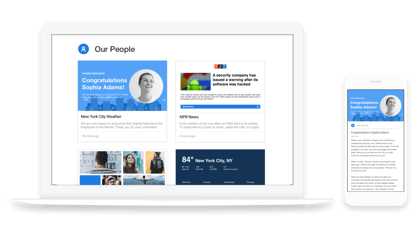 Extend your reach to computers and phones
The Appspace App makes it easy for teams on the go to stay connected. Publish once and view on all your devices.

Live TV, training, town halls and more
Enterprise video initiatives are simple with Appspace. No bells or whistles - just an easy way to share live and recorded video with your whole team.
Leverage a single platform for other workplace communication initiatives
Deliver even more functionality on the digital screens in your workplace with directories, maps, conference room calendars and more.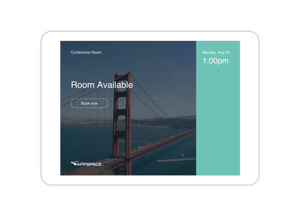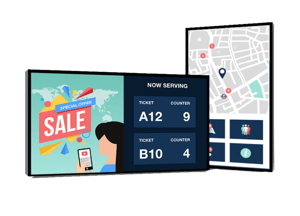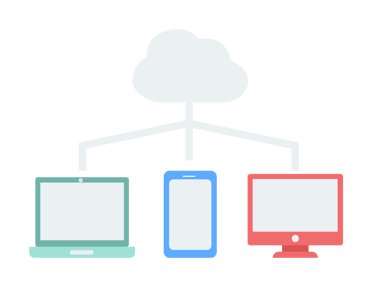 Centrally managed and controlled
Granular control of policies and permissions for devices, users, and user groups makes Appspace system administration effortless.

Use baked-in features or integrate with third-party hardware, identity, and analytics solutions for easy provisioning, governance, and reporting.
Flexible deployment to align with your policies
With a flexible architecture, Appspace enables you to deploy in the cloud, on-premises, or using a hybrid model.

And with flexible configuration settings, deployments are tailored to meet your use-cases and manage IT complexity.