Chrome devices for business are fast, secure, and cost-effective computers that run Chrome as an operating system. You can remotely manage the Chrome devices across your organization. You use the Admin console to configure security and device policies.

Use Chrome devices for business to:

Minimize the need for IT intervention, maintenance, and support.
Securely access web-based applications, browser-based applications running behind your firewall, and virtualized apps through technologies such as Citrix.
Avoid system crashes, long boot times, application conflicts, software updates, viruses, and security issues that are common in traditional computing environments.
Eliminate many administrative tasks, including manual application distribution, patches, and upgrades.
Secure apps and data
Multiple hardware and software security layers provides always-on protection for your employees and your business data.
New Chrome Enterprise License
Simple, web-based controls - with more than 200 policies - and flexible fleet management using your choice of third party management software.
G Suite plus legacy software support
Access all the tools your employees need - modern cloud apps or legacy systems using virtualization - to get the job done.

Simple to deploy
Chrome devices can be rolled out quickly and can integrate easily with existing environments, delivering the right apps to the right people.
PEACE OF MIND
Rest easy knowing your business data is protected with verified boot, encryption, built-in antivirus and constant security updates.

Online or offline
With Chrome devices, you can access and edit files anywhere and changes will sync whenever you're back online.
G Suite built in
Get to work using the full suite of G Suite, with offline support and seamless compatibility with Office files.

G SUITE ⇒
Video conferencing
Connect your employees, customers and partners with one click
Video conferencing with anyone, anywhere
Instantly schedule meetings with dozens of internal and external participants and up to 25 devices.
Share and collaborate in an instant
Enjoy real time, wireless sharing and collaboration with nothing more than a link.
Simple deployments, easy management
Set up devices in seconds. Updates roll out automatically and administrators can control and monitor devices remotely.
Powered by Chrome and Google Hangouts
Chrome's video conferencing solutions are powered by Google Hangouts. Anyone can join your meetings, from the web or a mobile device.
Built for every room size
Hangouts Meet hardware brings the same reliable, easy-to-join video meeting experience of Hangouts Meet to the conference room. Its curated set of components work together end-to-end to make engaging HD meetings affordable and headache-free.
Chromebox
Keep your team on the same page with Gmail, Hangouts, and Calendar, or in the same file with Docs, Sheets, and Slides.

Chromebox for meetings
Built for every room size. Chrome devices for meetings includes all-in-one Chrome devices for personal spaces as well as small and large room Chromebox for meetings products for conference rooms up to 20 people.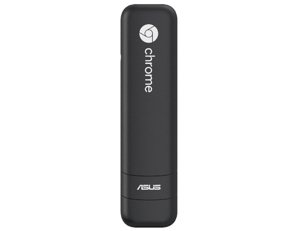 CHROMEBIT
Chromebits allow you to turn any screen into an affordable computer or digital sign. Small form factor for turning any screen into an intelligent display.
Interested in using Chrome Devices for your company?
Fill in the form below.