GoPomelo certified team provide support services across a range of cloud applications and platforms. This offering provides an enhanced level of technical support for technical and change management issues, achieved through a deep understanding of an organization's own environment. This also allows for a customized and tailored approach to providing support where internal support teams also benefit from advice, consultancy, and training on support best practices.

Some of the benefits of working with the GoPomelo support team:
Telephone and email support channels
Collaborate with certified engineers across all products
Receive a support enterprise level SLA
Insights from certified product specialists on updates, changes, new features
Membership to our community platform
Free user group events
Product announcements and roadmaps
Discounts on services and solutions
Escalations to product technical team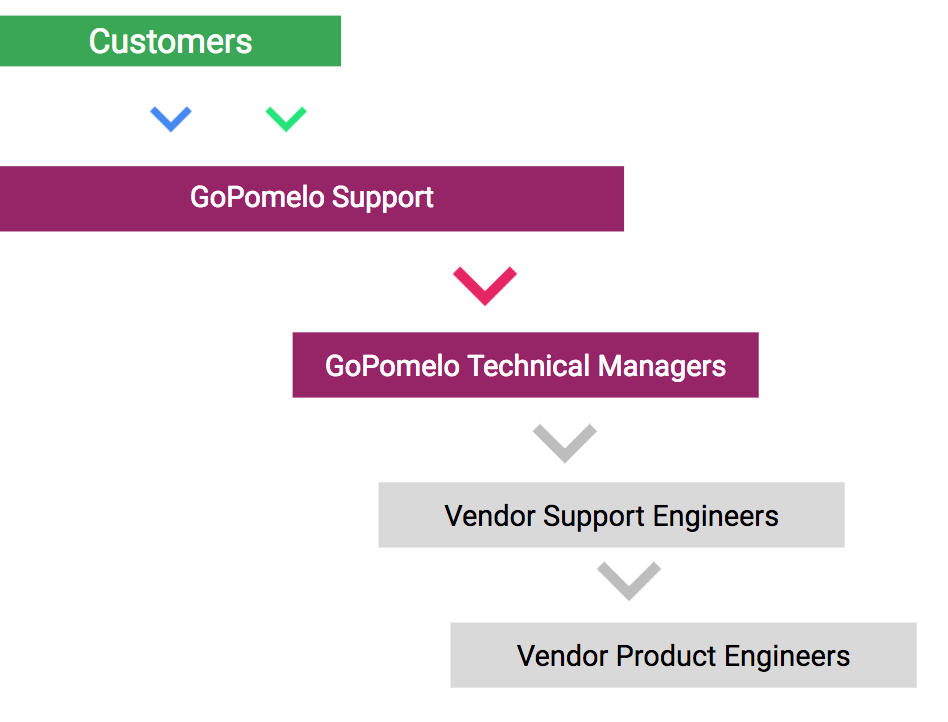 Tiered Support Model
Internally at GoPomelo we offer multiple lines of support that allow your cases to be worked on by our technical account managers.

We also Integrate our support offering with the Google, Facebook and other cloud vendor team to deliver an Enhanced support experience customized to customer needs and specific environment.
Technical Account Management

For a truly enhanced support service we offer Technical Account Managers (TAM) who will work back to back with your technical team. Our TAMs go 'deep' with you in understanding your technical requirements, environment and people. They provide focused technical insights to help inspire and empower your team and can consult remotely and onsite.