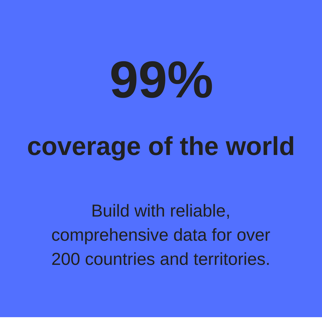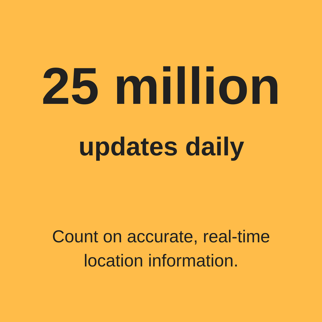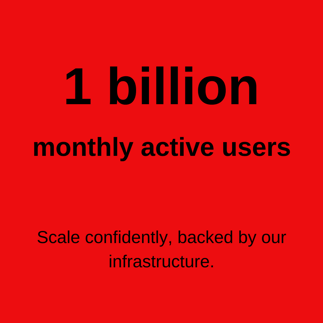 Support for Existing Google Maps Users
Are you already using Google Maps but didn't transition to the new Google Maps platform yet? We can help set up your Google Maps Platform account for free and enable your company with $200 credit per month. You can also read our blog for additional context on the changes of the new Google Maps Platform.
Fill in the form below or Contact us to make the switch today.

Build customized, agile experience that bring the real world to your users with:
Static and dynamic maps
Street View imagery
360º views

Help your users find the best way to get from A to Z with comprehensive data and real-time traffic.

Help users discover the world with rich location data for over 100 million places. Enable them to find specific places using:
Phone numbers
Addresses
Real-time signals
INDUSTRY TAILORED SOLUTIONS

Asset tracking
Improve business efficiencies by locating vehicles and assets in real time, visualizing where assets have traveled, and routing vehicles with complex trips.

Ridesharing
Integrate Google Maps directly into your ridesharing app to decrease navigation friction for your drivers and improve wait times for your customers.

Gaming
Create immersive, real-world games with millions of customizable 3D structures, up-to-date global data, and seamless integration with Unity.



Leverage the New Google Maps Platform!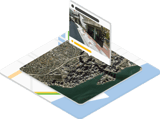 BI INSIGHTS WITH LOCATION VISUALIZATION
Visualize key metrics on maps with various data and heat-map layers, mix and match layers for easier data analysis, and demarcate geographics then deliver to stakeholder groups such as marketing, sales and operations.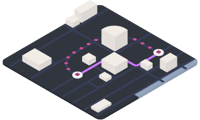 FIELD FORCE AUTOMATION
Monitor workforce productivity and allocate jobs and tasks on-the-fly. In addition, you can track your field resources in real time or based on location history.

DOORSTEP SERVICES
Modernize the way you reach your customers with optimized delivery services based on location, priority, and on-the-fly assignment.

ASSET TRACKER
Get the best of Maps, Routes, and Places for asset tracking. Gain a deep understanding of your assets by locating and visualizing where they are in real time, where they've traveled, and how often they've moved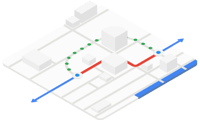 SCHEDULING AND ROUTING OPTIMIZATION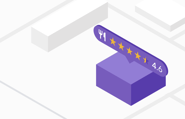 TRAVEL DISCOVERY
Providing your users with detailed maps to guide them in their travels and help them discover amazing places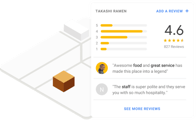 LOCAL DISCOVERY
Stand apart from competitors by tapping into powerful search tools and local information Profiles. Add powerful search and robust local profile info of nearby places to your applications.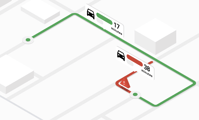 TRAVEL PLANNING
Help your users plan their upcoming travel with detailed maps, useful local information, and predicted travel times between multiple locations

LOCATION SHARING
Create a more robust user experience by featuring shared locations, points of interest and specific directions. Easily enable your users to share their location information.

LOCATION TAGGING
Improve visibility into your business through curated locations of goods and services. Tag a location and associate it to assets such as a picture, news, etc.

LOCATION TRACKING
Let users pinpoint their location on the map. Track your users' location for a speedy and hasslefree service or product delivery.
CREATE A MOBILE EXPERIENCE
With Google My Business, enable your business to appear in Google Search Results.
Display information that searchers may want to know,

such as address, opening hours, and customer ratings.

Improve the visibility of your business.

Google Maps can play an important part in your digital marketing strategy.





TRANSPORTATION & LOGISTICS




Enable your company with the New Google Maps Platform
Get $200 monthly usage for Free and Scale as you go!